Retro: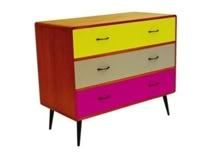 At Fusion Living we have noticed that retro furniture and home décor is extremely popular at the moment and we are seeing a huge surge in the demand for retro products. Retro is all about re-living popular styles from the 1950's to the 1980's. Popular retro accessories include retro advertisement prints, brightly coloured furniture, quirky shaped plastic chairs and oversized lamp shades. You can add huge amounts of colour to your home with retro wallpaper. Whether it has iconic symmetrical circles in red and brown or a sunburst effect in yellow, hanging retro wallpaper is sure to transport you back to days gone by.
French: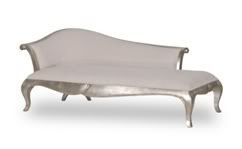 French décor is going through a bit of resurgence at the moment with many people developing a love for all things ornate and antique looking. Classic French décor is made up or enormous gilded mirrors, sumptuously upholstered chaise longues and day beds and carved tables and chairs with curved legs. French décor will make your home feel regal and opulent.
A revival of the arts and crafts movement in recent years has given rise to the fantastic shabby chic trend. Forget perfectly finished furniture and impersonal décor as Shabby Chic is all about worn wood and faded fabrics. The shabby chic style is perfect for anyone who wants to make their house feel warm and homely. Try getting some hanging love hearts, vintage wall signs and petite floral cushions to really finish off your shabby haven!